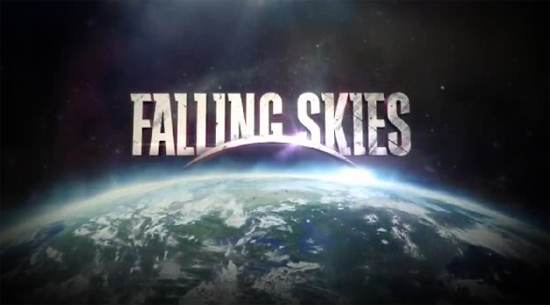 The last few episodes of The Walking Dead Season 2, including the obvious setup for Season 3 revealed in the Finale, left everyone wanting more. My own impatience for the next season of The Walking Dead is already dwindling; but then I remembered, Falling Skies returns June 17th on TNT! I had almost forgot about Steven Spielberg's alien invasion story. Can it do as well as The Walking Dead's last season, or perhaps even better? Who knows; either way, I hope it can at least fill the gap in my television life left by The Walking Dead offseason.
Spoilers ahead from both shows.
When comparing Season 1 of The Walking Dead and Falling Skies, I feel both shows were exactly equal. Although Falling Skies had more episodes in its first season, both shows suffered from the same 'finding itself'issues. Don't get me wrong, I'm a huge fan of The Walking Dead, but the first season had a few problems; nothing that ruined the show, but definitely room for improvement. Falling Skies however had some major pacing problems, which I believe The Walking Dead would have suffered from as well if it had a longer episode run. I am actually thankfully The Walking Dead only had six episode's in opening season, because I don't know if I could have taken anymore filler; I'm looking at you episode four.
Falling Skies had several improvements over The Walking Dead during its first season, especially where character relationships were concerned. Tom Mason, the main character in Falling Skies, has a much greater emotional struggle in their post-apocalyptic world. His son has been taken hostage by the invading alien race, and his wife was left to die by a scientist and fellow survivor in their camp. This leads to daily reminders and coping to what he has lost, including trying to keep his other two sons alive at the same time. Rick Grimes, the main character in The Walking Dead, has to deal with his best friend who slept with his wife and believes he cannot take care of her.
Both are clearly bad situations, but I'm going to say that having a son who is being held prisoner by the enemy and loosing your wife is much more of an emotional toll than what Rick Grimes has had to go through. Being betrayed by your best friend and your wife is bad, but at least he has not lost anyone yet. Some could argue that Carl getting shot and needing surgery might amount to Tom's son being captured, but I disagree. The driving force for why Tom Mason fights in Falling Skies, and most of the first season story arc, is all about getting his son back. Who knows if he would even be involved in the war if it was not for his sons capture. On the other hand, Carl being injured did not last very long in The Walking Dead, and thus was not as big of a plot point. In this regard, Falling Skies has a superior emotional story in comparison to The Walking Dead, which in turn creates a stronger emotional attachment for viewers.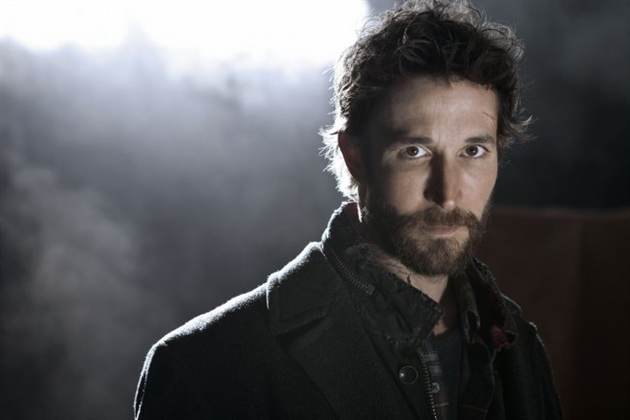 Then we have the main antagonists of both shows: aliens and zombies. It is really hard to compare the two shows when it comes to this aspect. Both are post-apocalyptic worlds, and both have their own different set of dangers. The zombies in The Walking Dead are more of a wild-card enemy; they are unorganized, but a virus that can change anyone who has died presents a larger threat within the group of survivors. Not to mention there seem to be way more zombies than there are aliens in each respective show. However, the aliens in Falling Skies are very organized, and have a plan for Earth. Not to mention the technological advantage that the aliens have over the remaining humans, and you have quite an enemy force. Falling Skies is more about a military survival effort focused on driving the aliens off of Earth, while The Walking Dead is only strictly about survival. This has also led to different morality and ethics questions in both series; The Walking Dead has given up holding onto any forms of their prior society and humanity, while Falling Skies is trying to preserve and regain their humanity.
I enjoy both post-apocalyptic settings, and this is why I am hoping Falling Skies can not only fill the lack of The Walking Dead in my life, but also have a better second season than The Walking Dead. While I thoroughly enjoyed Season 2 of The Walking Dead, it started off very slowly. Only did the final episodes bring it to greatness and set the stage for what will hopefully be an amazingly awesome third season. This is where Falling Skies can really define itself as a worthy science fiction television show. They will have to learn what they did wrong in the previous season and really step their game up.
No matter what happens in either show, I hope they both have a long and fulfilling series run when all is said and done. For now though, I can hope that Falling Skies brings it's best this Summer and turns into a great series that people will want to watch weekly. If not, then it may be a long time until the Fall and The Walking Dead returns with Season 3. In the mean time, check out the preview for Falling Skies Season 2 over at their website.