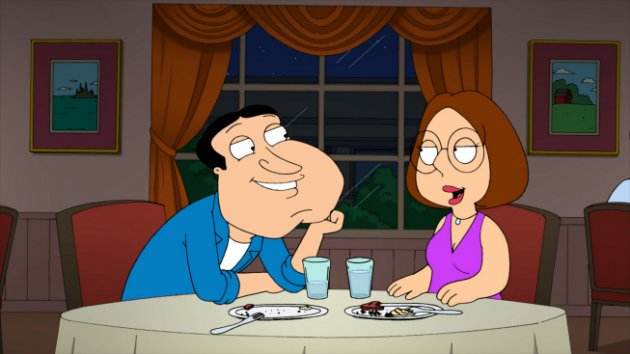 Fox's Sunday night animation line-up is all new tonight, including Family Guy.
Naturally, Family Guy is pushing the envelope. Meg Griffin finally turns 18 in tonight's new episode with a surprise party that no one shows up to (poor Meg!). Quagmire finds out about the monumental event, decides it's finally time to make his move, and stops by with a ridiculous gift.
Strangely, their relationship seems to be going rather well, with real dates and everything. But there's one person who definitely doesn't approve: Peter. Lois, strangely, seems on board with the relationship and thinks Meg is only dating Quagmire to rebel. However, Peter's absolutely determined to do anything it takes to come between his older friend and his daughter.
Below are five sneak peeks for tonight's all new Family Guy, airing at 9:00 p.m. ET on Fox.