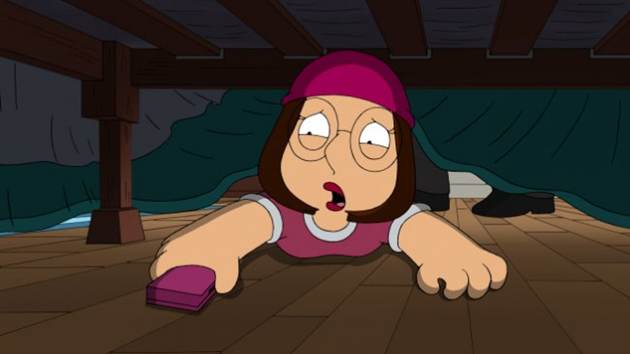 Tonight's all new episode of Family Guy parodies the Liam Neeson movie Taken.
Meg asks her parents if she can do to school in Paris for a semester in tonight's episode. While she's there, she gets kidnapped by some mysterious men. Of course, Peter is completely useless when it comes to saving his daughter: "I have a very particular lack of skills. I will never be able to find you. But what I do have is $2 and a wrist-watch. You can have one of them."
So it's Brian and Stewie to the rescue! They head to France to begin the search for the missing Meg before something terrible happens to her. Watch a preview and two sneak peeks below for tonight's Family Guy, airing at 9:00 p.m. ET/PT on Fox.