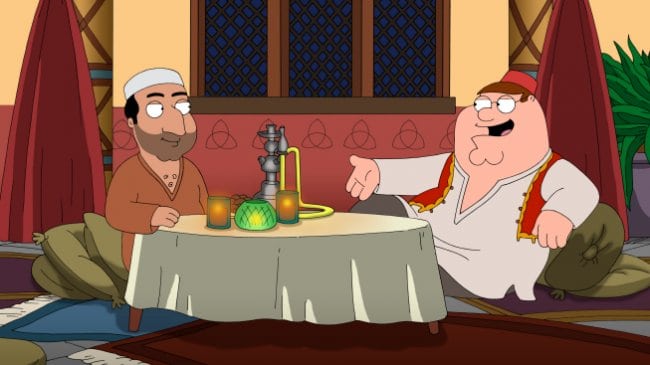 A skydiving accident leads to even more danger in tonight's episode of Family Guy.
In "Turban Cowboy": "When Peter, Quagmire and Joe need a jolt in their mundane lives, they decide to go skydiving. But after an unfortunate accident, Peter ends up in the hospital, where he befriends Mahmoud (guest voice Omid Abtahi), who convinces Peter to convert to Islam. Quagmire and Joe are suspicious of Mahmoud's intentions and try to stop the friendship from progressing."  Saturday Night Football's Bob Costas will also be making a guest voice appearance as himself.
Don't miss an all new episode of Family Guy tonight at 9:00 p.m. ET/PT on Fox.