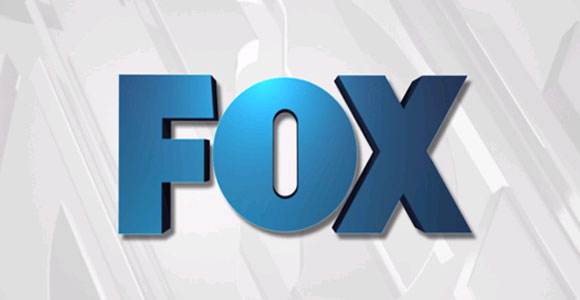 Continuing with the Pilot Poll, we now set our sights on FOX and what they are offering the television masses this fall. While we dodged a cancellation bullet with the renewal of Fringe (WHEW!) and with the recent news of Bones also getting a renewal for this fall, FOX has limited space to work with and has 14 pilots (8 comedies and 6 dramas) to chose from to fill in the blanks for next TV season. As we all know, Sunday nights are still Animation Domination territory and American Idol will continue to dominate next spring along with The X Factor possibly taking up some spots this Fall as well. So with such little space to work with, what should FOX ultimately throw onto their schedules around those three mainstay events? Let's look at the dramas first…
Locke and Key
One of the most interesting pilots from FOX, Locke and Key tells the story of the Locke family who decide to take residence in a house, which is owned by the family name and was recently bequethed to the family by the patriarch's deceased brother. The house is not just any ordinary house due to the fact that the doors within the humble abode are portals to other dimensions and other ghostly happenings. The pilot is one of the latest comic-book adaptations to make it to the television screen after the huge success of AMC's The Walking Dead. The comic was created by Joe Hill, who is most known to fans for his novels Horns and Heart-Shaped Box and the fact that he's the son of Stephen King and Tabitha King. Yes, that Stephen King. The pilot stars Jesse McCartney (Greek, Summerland) as Ty Locke, Miranda Otto (Cashmere Mafia) as Nina Locke , Nick Stahl (Carnivàle, "Sin City") as Duncan Locke, Sarah Bolger as Kinsey Locke, Ksenia Solo (Lost Girl) as Dodge, Skyler Gaertner as Bode Locke and Harrison Thomas as Sam Lesser. Fringe's Alex Kurtzman and Robert Orci are executive producers on this pilot, which adds more awesome to the overall badass cocktail. Did we mention that Joe Hill is the man behind this madness as well?
Alcatraz
First, we got Alias. Then we were bestowed with LOST. Finally, we were given the gift that is Fringe. Could Alcatraz be the next J.J. Abrams hit? Created by Elizabeth Sarnoff (LOST), Steven Lilien, and Bryan Wynbrandt, this Abrams produced drama is about a team of special FBI agents who are tasked at discovering the reason for the sudden reappearance of a group of missing Alcatraz guards and prisoners after a fifty year absence. Intrigued yet? Then how about the even more interesting cast which includes possible new Abrams girl Sarah Jones as Rebecca Madsen, Santiago Cabrerra (Heroes), Parminder Nagra (ER), Sam Neill (The Tudors, Happy Town), Robert Forster ("Jackie Brown," Heroes), and Hurley himself: Jorge Garcia as Dr. Diego Soto. We're ready for a place on this thrill ride, but will it make it to the light of day that is FOX's fall schedule? The pilot also stars Jason Butler Harner and Jonny Coyle and will be exec produced by Bryan Burk, who also served time on LOST and Fringe as well. We think it's safe to say that we are praying for this one to make the cut…
Touch
Keifer Sutherland (24) trades his CTU badge and gun in favor of being a baggage handler and the father of a mute, autistic son, who can predict events before they take place in this sci-fi tinged pilot. While it might be a huge departure from Sutherland fighting global terrorism, one thing is for sure… It sure beats getting shot at on an hourly to daily basis.
The pilot, which Sutherland also serves as an executive producer for, comes from the mind of Heroes creator Tim Kring and no other cast members have been announced yet. Would you guys like to see Sutherland back on TV or do you want him to go do the 24 movie and then return to TV?
Weekends at Bellevue
Based on the true story of Julie Holland, who served as the weekend physician in charge at New York City's infamous Bellevue Hospital's psychiatric ward, the pilot will follow the weekend staff of Bellevue Hospital as they try to help the "underserved" citizens of New York City and maintain their own sanities as well. Wonder if Seattle Grace's psychiatric ward is this crazy… The pilot stars Lauren Ambrose (Six Feet Under), Xzibit (The Boondocks, Pimp My Ride), Aaron Yoo ("21," "Friday the 13th"), Amber Stevens (Greek), David Alpay, Eric Winter, and Janet McTeer. Created by Lisa Zwerling (FlashForward, ER), the pilot has Gail Berman, Lloyd Braun, and Gene Stein serving as executive producers and will be directed by famous LOST director Jack Bender.
Exit Strategy
When a military unit botches a top secret mission that could piss off a foreign country, Exit Stratefy tells the tale of how CIA agents come in and clean up the mess that the amatuers made. And they probably will look good doing it as well. The pilot stars Ethan Hawke (who is also an executive producer on the show), Tom Sizemore, Megan Dodds, Lina Esco, ans Elyes Gabel. Directed by acclaimed film director Antoine Fuqua ("Training Day"), the possible series is also spearheaded by Robert Orci and Alex Kurtzman. If these two keep it up, then they will practically own FOX's schedule with their shows. Heather Kadin also is an exec producer on the pilot, which was created by David Guggenheim who gave us the Al Gore docu-flick "An Inconvenient Truth."
Untitled Bones Spinoff
If you watched the April 21 episode of Bones titled "Finders," then you pretty much met who this proposed spinoff is supposed to be about. Geoff Stults (Happy Town, October Road), Michael Clarke Duncan ("The Green Mile"), and Saffonr Burrows (Law & Order: Criminal Intent) will headline the series if it goes to pilot. Hart Hanson will serve as the creator and EP on the pilot. If this one doesn't work, we wouldn't mind Hanson taking on the book spinoff of Bones called "Virals", because it sounds pretty warped to us.
So what do you guys think? Let your voices be heard in the polls!