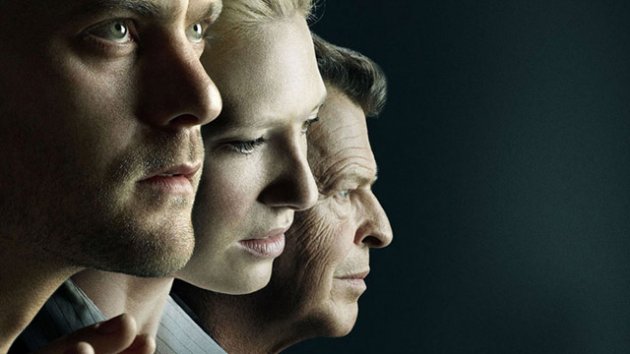 Disclaimer:  I love anything with the brand name Fringe.  Period.  Walter is my constant.  Still, as someone who has stuck with the series from day one, I'm feeling a little queasy about this final season and I have to ask:  am I alone?
I was and still am thankful that FOX saw fit to give Fringe the opportunity to land rather than crash.  The carpet has been pulled out from under us genre fans so many times when it comes to television series that it makes you feel a little like a whipping post after a while.  Genre fans, I think, have a craving for larger stories with complete endings, and we are denied so often.  So I remain content that Fringe is getting the treatment it deserves.
My issue with the season is that it not only feels like a different story with a different template, it IS a different story with a different template.  Fringe's final season is one big fantastic 'what if' story.   What if the Fringe team were transported to a dystopian future?  What if their mission was to free mankind?  What if Peter got super powers?
It's not that I don't like the final season at all, it's that in all of its glory the final season is a sandbox for everyone involved.  The various overarching plots have mostly taken place in a world we can relate to and feel a part of, with the differences being more pronounced and therefore more compelling. Fringe's ability to slowly build a threat from complete obscurity to shocking clarity has really been a defining feature of its story telling.
It seems like they have inverted the formula with this final season, beginning with a pervasive and recognizable threat, and uncovering the solution in increasingly illuminating layers.  Does it work?  Sure.  Does it feel like a logical extension of Fringe?  I'm not so sure.
Whether you are truly satisfied with the end you get isn't really an issue.  As a fan I'm going to be satisfied just that I got to see what the Fringe brain-trust felt was the best way to bring it to an end.  From a critical standpoint, though, I can't help but think that I'm in some strange third alternate Universe, watching the end to faux-Fringe, and mourning the loss of Coffee. As thrilled as I am to keep tuning in week after week, I can't stop wishing the team was doing what they do best:  working one last case that is gradually, strangely, and shockingly becoming more and more clear in its danger.  Am I alone?