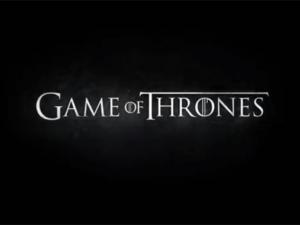 Four hidden deleted scenes from the Game of Throne second season DVD have leaked online.   The scenes were hidden on the set as "Dragon's Eggs", and sleuthy fans have found them, encoded them, and thrown them on YouTube for your viewing pleasure.
The seven-disc Game of Thrones season 2 set hit the streets just yesterday and has been selling like crazy, soaring to the number 2 spot on Amazon overnight.  The "Dragon's Eggs" are particularly exciting since the season one set had a total lacking of Deleted scenes, so the discovery of these clips marks the first time deleted scenes from Game of Thrones have been seen.
Game of Thrones season 3 premieres on HBO March 31st.