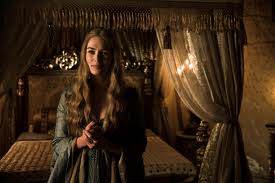 Members of the Game of Thrones cast and author George R.R. Martin came out for Comic-Con (read more here) and now HBO is discussing the hit series at their TCA panel this afternoon while production on season 2 is currently underway in Ireland.
One piece of news is that like season 1, season 2 of Game of Thrones will have only 10 episodes. The producers and the network fear that making more episodes per season would dilute the quality of the series, in addition to adding delay. They want to ensure that the audience doesn't have to wait more than a year between seasons. Expect season 2 to be even grander than the first: "The production challenges for this season far exceed what we had to think about last season…but that excites us."
How long could the show last, assuming the ratings remain good? HBO is actually hoping for 7 or 8 seasons. They plan on letting the story dictate the length: "They're trying to find a storytelling structure that works for the season." They don't know, however, whether the end point for the series will be the same end point as the book series by George R.R. Martin (which still has two books yet to be written/published). Since there are rumors that seasons 2 and 3 might not be long enough to cover an entire book each, it's not that shocking that the show may not follow the exact same timeline and may choose another end point.
Game of Thrones season 2 will premiere in the spring of 2012.