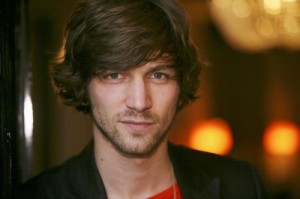 Game of Thrones is pretty much the IT show right now besides Breaking Bad. Every actor and actress alive right now would want a part on that show, in some form or another. And with new characters and bloodlines being introduced every season, it is safe to say that HBO is going to need new, top name talent every year until this show runs its course, so expect A LOT of updates involving the ever-rotating cast of stars. Today we have some news about Michiel Huisman, Nashville's resident bad boy.
Well, looks like he is packing up and leaving Nashville, my friends. A "one bedroom" just opened up in Westeros, and it seems Michiel Huisman is the person who is locking it down. For those who don't know, Michiel Huisman, who plays bad boy with benefits, Liam, on Nashville, will be taking up the mantle of the…well, no one knows. All that is known is that Huisman will be a recurring character, though no names have been given yet. Oh, you know what this means? The internet will now run wild with speculation about who Huisman is playing.
Want to know our theory?
We think Michiel Huisman will be playing the youngest member of House Mockingjay, Thedereonicus. Known to carry an axe as sharp as his wit, and not afraid to use it to cleave some skulls, we are curious to see if they will adapt ALL of his storyline, regarding the kidnapping and the lover who is also his cousin, who is ALSO the daughter of his greatest enemy, fate.
Okay, it's clear that I haven't read the books, huh? So really, I have no idea who Michiel Huisman will be playing, but it is safe to say that, as soon as I know, you will.