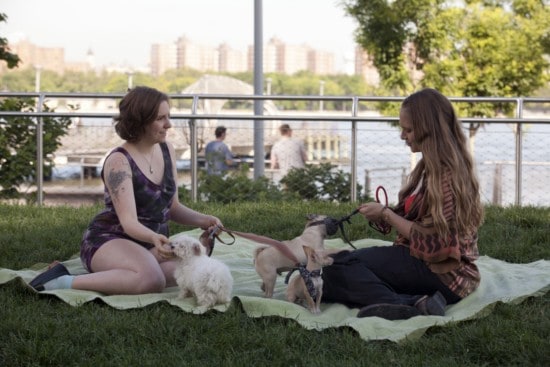 Let's hear it for the Girls.
HBO has officially renewed the Lena Dunham-created comedy for a third season, the network announced today. The season will consist of 12 episodes, up from the 10 episodes that made up each of the first two seasons. There's no word on when season three of Girls will air, though production is said to be starting up again this coming March.
Girls debuted last spring to a tremendous amount of critical hype, which followed it for the entire first season and culminated in the show receiving multiple Emmy nominations and taking home two Golden Globes. The second season of the show, starring Dunham, Allison Williams, Jemima Kirke, and Zosia Mamet, premiered on January 13th.
The show's new lead-out, Mike White's Enlightened, has yet to be renewed.
Girls airs Sundays at 9:00 on HBO. You can check out descriptions of four upcoming episodes here, as well as a description of the next episode here and a preview of said episode here.
Will you be watching the third season of Girls? Where do you think Hannah, Marnie, Jessa, and Shoshanna will be by the time it rolls around? What are you expecting from the rest of the second season?