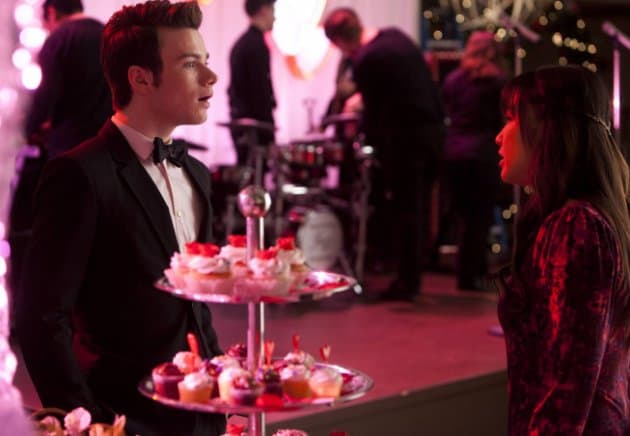 There are a few big events coming to Glee in February.  In next week's episode, titled "Diva Week", Finn gives New Directions the challenge of unleashing their inner diva, leading to quite a few grand performances.  In New York, Rachel is acting rather arrogant and Kurt has reached the end of his rope with his friend and decides to call her on her attitude.  And back home in Lima, Emma is in the final stretch of preparing for her wedding.
In "I Do", which airs on Valentine's Day, Will and Emma's wedding day has arrived.  The big day brings the return of several former glee club members, including Kurt, Quinn and Santana.
Click the linnk below to browse through photos for the February 7 and 14 episodes of Glee on Fox.