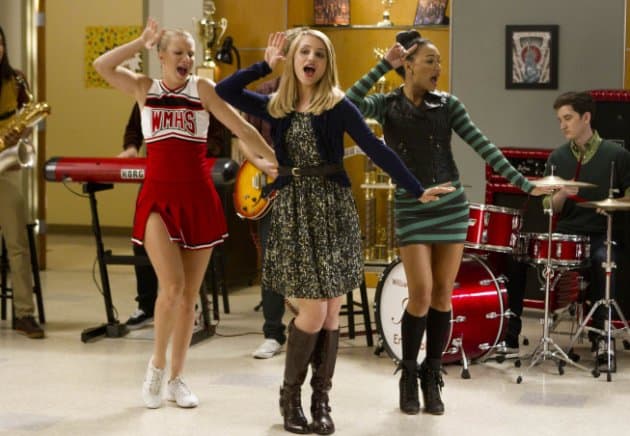 The former reigning Cheerio, Quinn Fabray, will be returning to McKinley High in the Thanksgiving episode of Glee.
In next week's episode, New Directions once again heads to Sectionals and is pitted against the Dalton Academy Warblers to win the top spot.  Before they head to the competition, a group of alumni, including Quinn, return home to show the newbies how it's done.
In New York, Rachel and Kurt celebrate the holiday with a non-traditional Thanksgiving.  Sarah Jessica Parker will also return as Kurt's boss.
Rumor has it that Quinn will reunite with Santana and Brittany to sing The Supremes' "Come See About Me".  She'll also be singing "Homeward Bound" / "Home" with her old McKinley classmates.