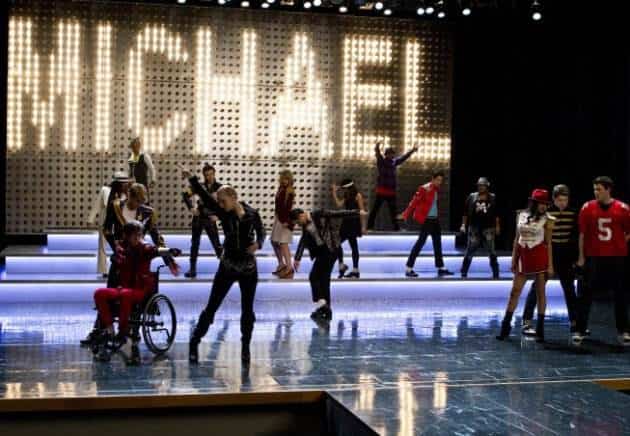 Glee returned from winter hiatus this week with an episode that was heavy on the romance. Will had decided to propose to Emma and asked the glee club to help him come up with a bit musical number to use during his proposal.
While the kids put forward different songs, from rock to romantic ballads, Will's plans nearly got derailed when he asked Emma's parents for their permission to marry their daughter. Like the meanies they are, they put doubts in his head about whether he could really handle Emma and her OCD. After he confronted her about it, it looked like all hope was lost.
But everything was back on track when Will realized that he really did love Emma and had the glee club do a big synchronized swimming dance number in the pool to propose. Emma accepted, of course, and now the two are headed to the altar. In a surprise twist at the end (although not that surprising, let's be honest), Finn also proposed to Rachel.
We don't know Rachel's decision yet. Glee is going on a two week hiatus and a rerun will air on January 24 because of the State of the Union address. But when the show returns on January 31, we'll be getting a big Michael Jackson tribute episode. Finn is still waiting for Rachel's answer and the Warblers' Sebastian is making waves with the glee club.
Watch a preview for the January 31 episode of Glee below, airing at 8:00 p.m. EST on Fox. You can also view some photos for the episode here.