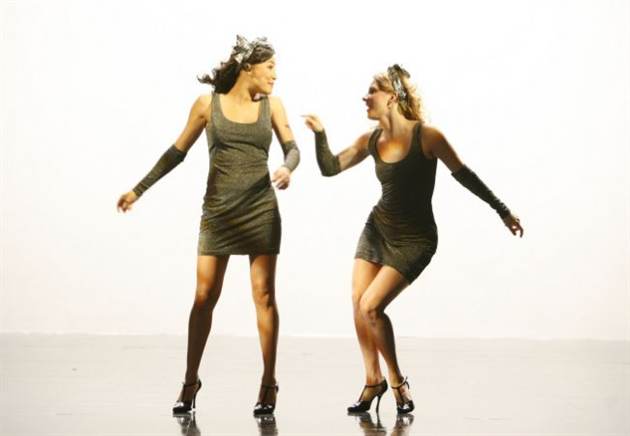 In this week's Glee, Mr. Schue used disco as a way to help some of the directionless kids figure out their dreams. Singling out Mercedes, Santana and Finn as three kids who didn't really have a future plan, he asked them to figure out what they wanted to do after graduation. Mercedes wants to be a musical legend and Sam helped her take the first step by posting one of her performances on YouTube. Santana originally wanted to be famous, but Britney and Sue helped her get a scholarship to university, which will give her more time to figure out what she wants to pursue. Finally, Finn decided he wanted to be an actor and will be accompanying Rachel to New York and applying for the Actor's Studio. Jonathan Groff also returned very briefly as Jesse St. James, the Vocal Adrenaline coach, but he was cheated, because his appearance was far too short for such a fun guest star.
In the upcoming April 24 episode of Glee, the McKinley High glee club will be paying tribute to Whitney Houston. While the kids honor the recently deceased legend, Will and Emma get closer to their wedding.
Watch a preview below for the April 24 episode of Glee, airing at 8:00 p.m. ET/PT on Fox.