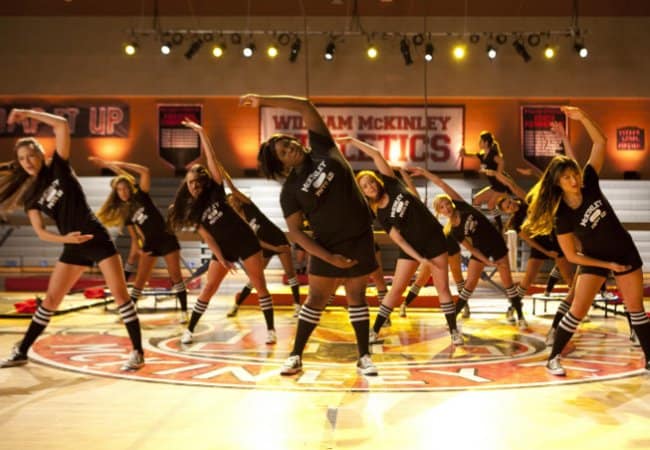 Glee returned for its fourth season this week with a new format (time split between New York and Ohio) and new cast members.  Back at McKinley, the search for the new Rachel was on, with Blaine eventually being chosen as the new lead vocalist for New Directions.  Meanwhile, Will had the task of finding new members for the glee club.  Wade joined the school and the glee club to celebrate his differences, while Will recruited two new members: Marley and Jake.
While the glee club learned to get back on its feet without its recently-graduated members, Rachel accidentally started a feud with her NYADA dance teacher, and befriended a classmate, Brody.  But her loneliness didn't disappear until Kurt showed up in New York, determined to live there despite being out of school.
In next week's new episode, the show tackles Britney Spears for a second time.  At McKinley, Brittany S. Pearce finds herself in a funk.  The solution?  To sing the songs of her idol: Britney Spears.  In New York, Rachel continues to struggle while trying to fit in at NYADA, but she and Brody grow closer when he lends a helping hand.  Does the still MIA Finn have something to worry about here?
Watch a preview below for the September 20 episode of Glee, airing at 9:00 p.m. ET/PT on Fox.  Browse through photos for the episode here.