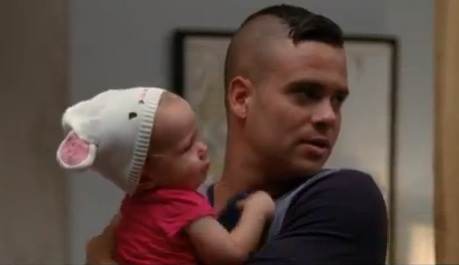 In the most recent Glee episode, we were treated to a lot of Mike Chang, Mercedes quit the glee club to join Shelby's singing group and Rachel decided to throw her hat into the senior class president ring, putting her squarely against Kurt and Brittany.
Now Glee is going on a hiatus for a few weeks and will return with new episodes in November. What's in store for the show when it returns?
Firstly, Will isn't prepared to let Sue win her political campaign, so he asks Kurt's father to run against her. Naturally, Sue vows to destroy him (or, at least Temple of Doom his still-beating heart). Quinn, meanwhile, seems determined to get her daughter back and while Puck enjoys bonding with Beth, she sets out to prove that Shelby is an unfit mother.
Mercedes will be recruiting Santana to join her in Shelby's singing group and I suspect we'll be getting some serious competition between McKinley's two rival glee clubs.
Glee returns with all new episodes in November.