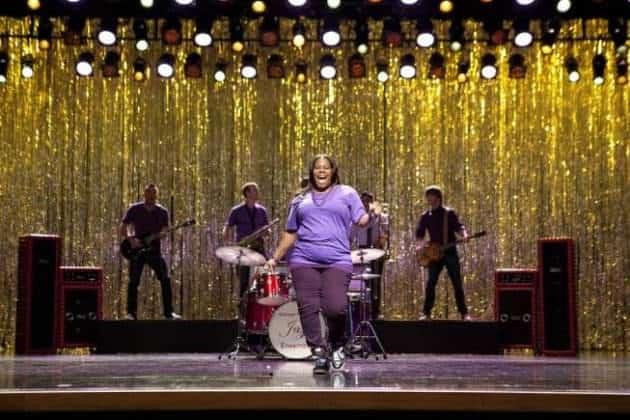 Remember how Glee has this tendency to release the episode songs before the episode actually airs? They're doing that again for season 3.
The third season of Glee will be premiering next week. A lot of spoilers leaked over the summer. Certain characters will be graduating. We'll get to see Mike Chang's parents this year. Chord Overstreet's Sam is gone from the show. Mercedes will be getting a new love interest. Several new characters will be appearing in season 3, including the winners of The Glee Project. You can read about all these and more on our Glee page.
The recent promo (watch it here) showed us a pink-haired Quinn and a cutesy Will and Emma. Now the Glee folks have released the full tracks for five of the songs from the season premiere:
"You Can't Stop the Beat"
"We've Got the Beat"
"Ding Dong, the Witch is Dead"
"Anything Goes/Anything You Can Do"
"It's Not Unusual"
It's certainly an eclectic group of songs, from Hairspray to Tom Jones. "You Can't Stop the Beat" originally came from EW, while other tracks can be found on the Glee: The Music Facebook page. Give a listen to the songs below.
Glee returns for its third season on Tuesday, September 20 on Fox. You can view photos from the third season here.