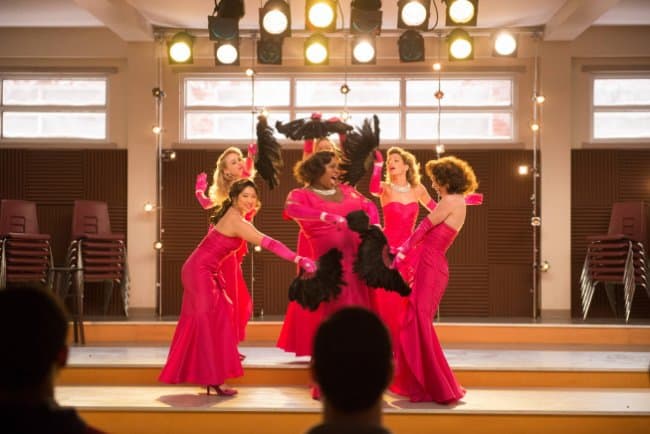 Glee returns this week from a short hiatus that finds Will assigning big movie songs for New Directions.  "Girls (And Boys) on Film is such a huge episode, musically" notes Matthew Morrison, "We got to do iconic, musical numbers that you've seen on film."
Based on what we can see in the sneak peeks and what we've heard, the following numbers are likely to appear in the episode:
"Shout" (the 500th performance)
"You're All the World to Me"
"Diamonds Are a Girl's Best Friend" / "Material Girl"
"Old Time Rock & Roll" / "Danger Zone"
"Come What May"
"Unchained Melody"
"Footloose"
"In Your Eyes"
Check out sneak peeks below for the March 7 episode of Glee.  Note that this episode will begin at the special time of 9:30 p.m. ET/PT because a 90 minute episode of American Idol will precede it.
http://youtu.be/RGBKJqwMLJo
http://youtu.be/ODjf4uzaoOE