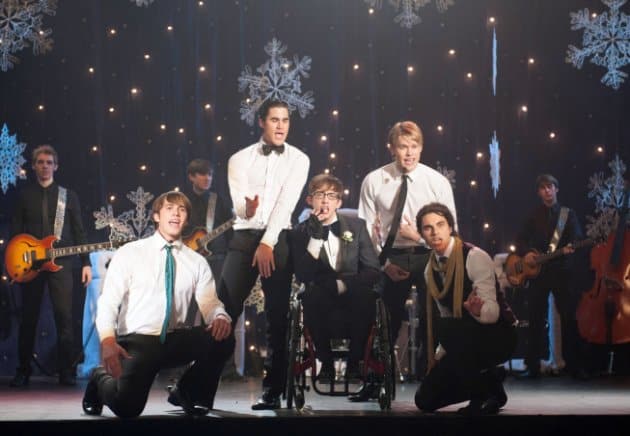 Glee is returning this week with an episode that features the girls of McKinley High organizing a Sadie Hawkins dance.  This leads to some interesting pairings between the members of New Directions.  Of course, the glee club is also performing at the school dance, leading to a few fun performances.
Meanwhile, Sam is convinced that the Warblers cheated at Sectionals with all of their fancy moves and decides to find the evidence to prove it.  Do you think this might lead to the Warblers being disqualified and New Directions back in the running for Nationals?  Back in New York, Kurt starts the semester at NYADA and tries to find his niche in his new school.  And Puck returns home to Lima. 
Listen to the songs for the episode below and tune in to an all new episode of Glee on Thursday, January 24 at 9:00 p.m. ET/PT on Fox.