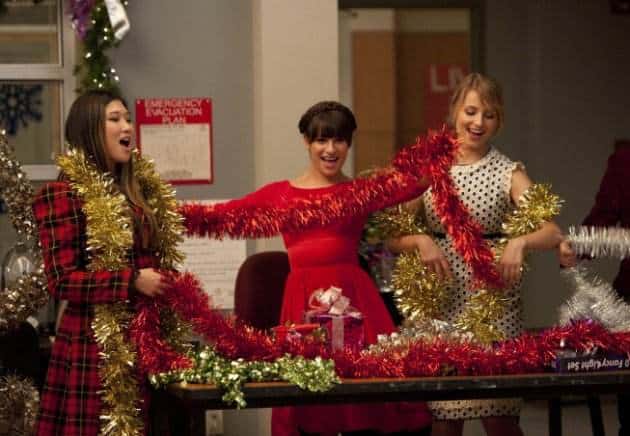 This week's episode of Glee saw New Directions and the Troubletones facing off at Sectionals. While both groups performed well, New Directions won the competition. Sam returned to McKinley to help New Directions in Sectionals and has vowed to win Mercedes back. While Rachel wasn't able to compete in Sectionals, her suspension is now officially over and she's rejoined the group. The Troubletones are officially over and Quinn recruited Mercedes, Brittany and Santana back into the glee club. Quinn has also decided to stop being a mean, sullen girl and has started to put her life back on track (finally!).
The special Christmas episode of Glee will be airing on December 13. In the episode, the glee club is booked for two events on the same day and must choose which event to perform at: the one that will spread Christmas cheer or the one that will further their ambition. Chord Overstreet will also be appearing as Sam in this episode.
Songs for "Extraordinary Merry Christmas" include:
-"Extraordinary Merry Christmas" (original song)
-"Christmas Eve with You" (original song)
-"Little Drummer Boy"
-"Let It Snow"
-"All I Want for Christmas Is You"
You can listen to the songs from Glee's December 13 episode below. Did you also know that Glee has released their second Christmas CD that includes the songs above as well as others? Check it out on Amazon.
Watch a trailer and browse through photos for the December 13 episode here.