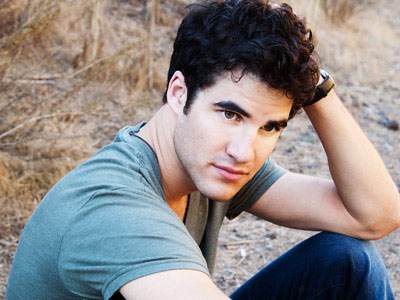 Ok, Darren Criss needs to stop. Seriously. Like right now. Because he's killing me. I'm convinced he's some sort of a cyborg, because no one can be this awesome. He appears in one episode of Glee and becomes so popular that the producers up him to a regular for the third season. Then his single for Glee, "Teenage Dream", officially became the #1 Glee debut on the Billboard Charts. He also did a live performance of his signature song (watch the video here).
He's not letting all of this overnight success go to his head. Every interview I read with him shows him to be intelligent, humble and adorable. He's also still touring clubs and malls performing his music. Like in the video below. Apparently he originally auditioned for the part of Finn and sang "Part of Your World" from Disney's The Little Mermaid. Obviously he didn't win the role, but he does a damn fine job singing my favorite song from one of my favorite Disney musicals.
Make sure you tune into a new episode of Glee tonight. You can watch a sneak peek and behind the scenes look at tonight's episode, as well as listen to the full songs and watch a promo.
clarissa @ tvovermind.com
twitter.com/clarissa373
twitter.com/tvovermind