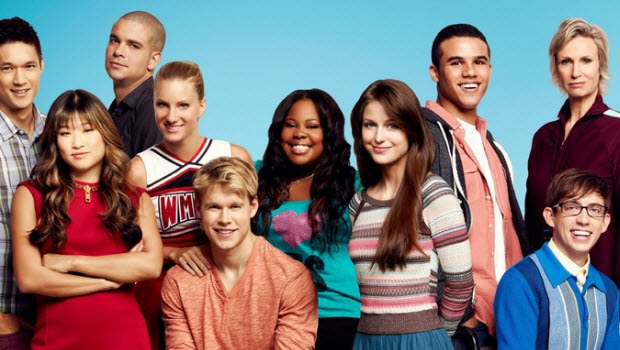 It's hard for a show to recover after losing its lead the way Glee did with Cory Monteith's Finn, but the show has soldiered on. It won't be forever, however.
Confirming what many have suspected, Ryan Murphy said that after next year's season of Glee (not this current one), the show will end. That will make for a grand total of six seasons, and when a show ends at that point, it's hard to call it anything but a success.
"The final year of the show, which will be next year, was designed around Rachel and Cory/Finn's story. I always knew that, I always knew how it would end. I knew what the last shot was, he was in it. I knew what the last line was, she said it to him. So when a tragedy like that happens you sort of have to pause and figure out what you want to do, so we're figuring that out now."
God, that's really sad. He had the entire end of the series all mapped out, right down to their lines? How do you recover from something like that creatively and emotionally? I'm sure it's going to be an intense process.
So far, Glee has handled Monteith's death with grace, but yeah, it dramatically changes everything about your show when arguably your lead character dies unexpectedly. And it isn't a situation like Spartacus where he can be recast, making it doubly hard. Here's to wishing them well in their final season next year, which we will certainly be covering.