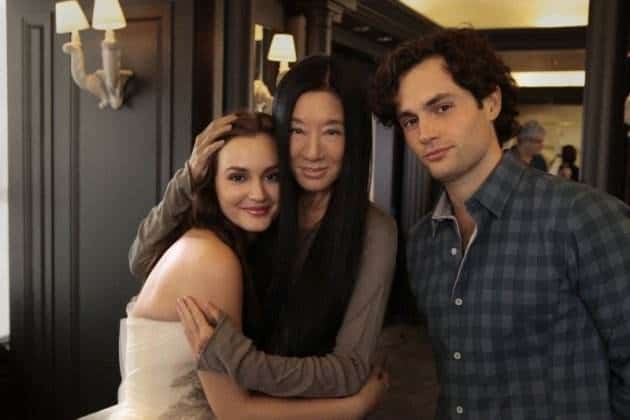 Gossip Girl's midseason finale episode ended with a cliffhanger. Blair and Chuck had decided to run off together, thus putting an end to Blair's relationship with Louis. Unfortunately, the pair were driving in a limo when the car crashed. Following in a car behind them, Nate witnessed the crash and called for help, later gathering their family and friends at the hospital as they all waited to see whether Blair and Chuck would survive.
Gossip Girl returns from its winter hiatus on January 16, with an episode titled "The End of the Affair". It looks like it might mark the end of Blair and Chuck's brief affair because, from what we've seen and heard, Blair decides to proceed with her wedding to Louis. The episode jumps ahead in time, but Blair explains to Serena what happened in the aftermath of the accident. We know Chuck is fighting for his life, but it looks like the show won't be killing off the great Chuck Bass.
In addition to talking about the accident, Blair proceeds with the wedding preparations to Louis, which include shopping for a wedding dress. Designer Vera Wang herself appears as a guest star on the show when Blair shops for her gown (and tries on some gorgeous dresses, no doubt!).
Finally, Charlie disappeared at the end of the winter finale, wracked with guilt over her part in causing the accident. But first she confessed her secret identity to Rufus. It looks like he'll be keeping that a secret from Lily, though, because she's concerned about Charlie's whereabouts when Gossip Girl returns on January 16 and hires a PI to track down her "niece".