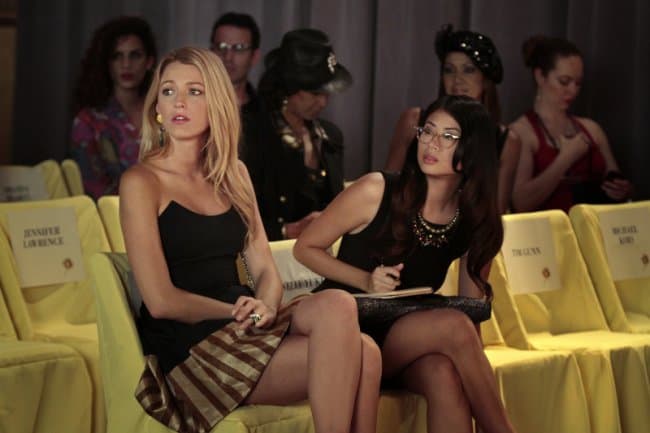 Blair has delved into the world of high fashion in the final season of Gossip Girl.  Based on teasers from the season 6 premiere, we know that, when the season opens, she's in Paris working on her new fashion empire.  She does return to New York and experiences a few professional setbacks in episode 6.02, but episode 6.03 finds her preparing for her first runway show.  The big question, however, is whether or not it'll take place without a hitch.  This is Blair's first real chance to establish herself as the new head of Eleanor Waldorf designs.  Is she ready to play with the big boys and girls in the fashion world yet?
Long-time Gossip Girl fans will spot Nelly Yuki in the audience at the show.  She first appears in episode 6.02 and sticks around for Blair's fashion show.  I won't give away the reason she's there, but let's just say that her new role pits her against her former queen.  But will Nelly come out on top this time?
Keep an eye on our Gossip Girl page for all of our previews, sneak peeks and spoilers for the final season.