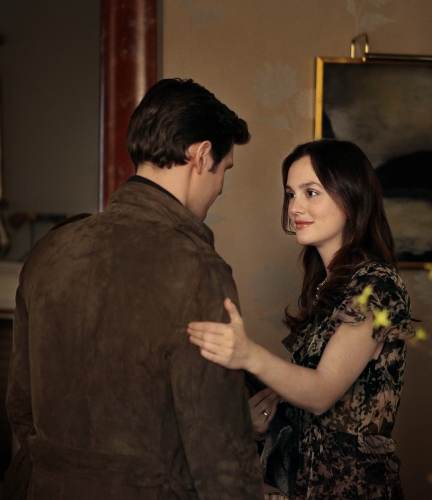 An all new episode of Gossip Girl will be airing tonight on The CW and the former (somewhat) love triangle between Blair, Chuck and Dan has become a quadrangle with Prince Louis now thrown into the mix. At the end of last week's episode Louis reappeared for the first time in the beginning of the season and he's ready to rekindle a romance with Blair. Unfortunately, things between them are complicated as Louis' family isn't pleased that he might be dating a commoner. So Blair – predictably – cooks up a scheme that involves Dan being a fake boyfriend, which also causes Serena to use her cousin Charlie to find out why Blair and Dan are spending so much time together. Charlie's actions also becoming increasingly more suspicious as the episode goes on.
Eventually, the whole thing comes to a head at a party, and lines are drawn between Serena and Blair. This paves the way for a rivalry between the two girls that may last the remaining few episodes of the season.
Raina also decides to begin a search for her long-lost mother, which Nate agrees to help her with, but Chuck cautions her against.
We've already posted a trailer for tonight's new episode of Gossip Girl (here), as well as promo photos here, but now The CW has released a sneak peek, as well as an episode preview with a producer and the episode writer.
clarissa @ tvovermind.com
twitter.com/clarissa373
twitter.com/tvovermind