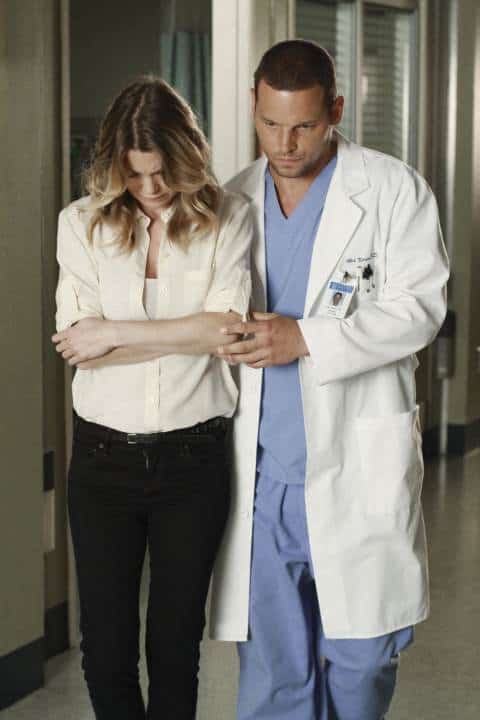 Grey's Anatomy returns for its eighth season with a special two-hour premiere on September 22.
Meredith will immediately have to deal with the aftermath of messing with Derek's clinical trials and will be fired by Seattle Grace. A terrible strain will be put on their marriage. Later, when Zola's adoption counselor learns of their problems, she's hesitant to approve of the adoption. Alex will have to deal with the fallout from ratting out Meredith. The other doctors will be ostracizing him for being a snitch and turning in one of their own.
The residents will encounter a lot of injuries in the season 8 premiere after a giant sinkhole appears in Seattle and April will be tested in her new role as Chief Resident when the patients come flooding in. Christina and Owen, meanwhile, still have differing feelings towards their baby and will have to deal with its impending birth.
Below are five sneak peeks from the premiere (from both episodes). To view promo from the two-hour premiere of Grey's Anatomy, click here.
Want to win season 7 of Grey's Anatomy on DVD? Enter our contest.
Grey's Anatomy returns for a new season on Thursday, September 22 at 8:00 p.m. on ABC.