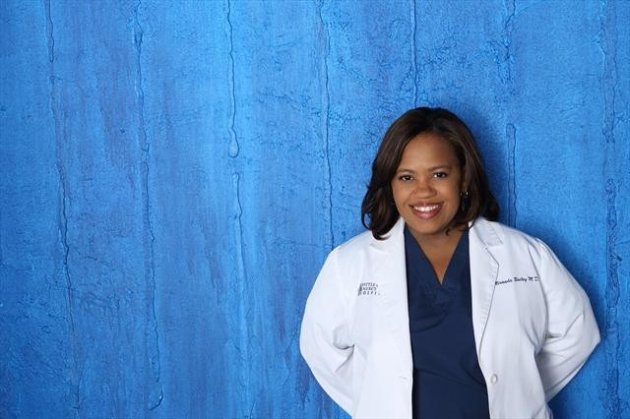 Shonda Rhimes's hit medical drama, Grey's Anatomy, wouldn't be the show we fell in love with if it didn't break our hearts and water our eyes every once a couple episodes. The doctors of Seattle Grace kick off the 2013 year with what looks to be a real tearjerker.
The winter finale of Grey's Anatomy left us with images of Adele's life in jeopardy, a distraught Richard and Miranda Bailey's dress left behind while she rushed her friend to surgery. Her wedding ceremony has been put on hold in an attempt to save a friend's life. But will there still be a wedding after the emergency is resolved or will Bailey's pre-wedding jitters be a reason to call off the nuptials? Let's hope the latter is not the case and we continue to see this new side of Bailey which love has seemed to have softened. Meanwhile, Callie really came hard on her spouse, saying that Arizona's disappointment over the leg amputation had disrupted their sex life. Jessica Capshaw and Sara Ramirez have done an extraordinary job dealing with this storyline and have projected their characters in a way that makes Grey's fans proud.
Mild Spoilers Ahead.
We last saw Owen and Christina lip locking and looked ready to give it another try but in tonight's episode, it seems like they still remain undecided about their pending divorce. Christina doesn't want to sign the divorce papers, but Owen believes it's the only way to stop hurting one another. Dr. Hunt's reasoning is understandable, but this too will hurt the couple. Call me a hopeless romantic, but I'm still hoping for reconciliation between these two. Meanwhile, April's idea of using the interns as sexual walls for her and Jackson may have backfired on her and Arizona is planning a very special evening with Callie. Love is certainly in the air for these two ladies.
Back in the OR, Richard can't help but to blame himself when things don't look too well as Bailey is doing all she can do to save Adele's life saying, "Someone should have been there paying attention." This will surely be a tough and heart wrenching episode to watch. Do you think Adele will survive?
Watch the sneak peeks here and be sure to catch tonight's episode of Grey's Anatomy at 9:00 p.m. ET/PT on ABC.