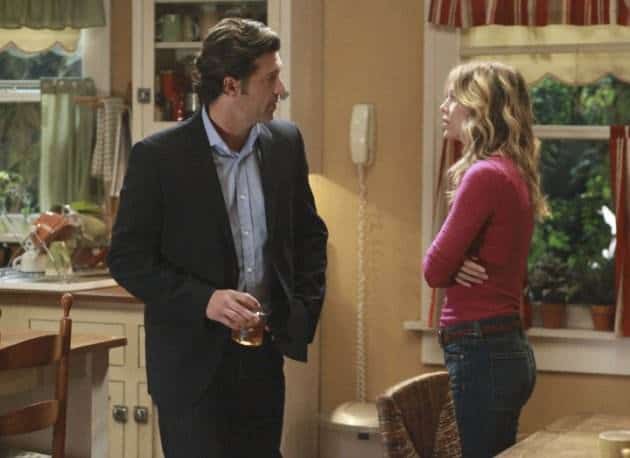 A new episode of Grey's Anatomy will be airing tonight (with the season premiere of Private Practice airing afterwards).
Tonight, the fifth year residents are facing one of their biggest challenges: their first solo surgeries. Since this is television, don't expect everything to be smooth sailing. The residents will learn that things can go wrong with even the most routine of procedures.
Meanwhile, Seattle Grace Hospital will be shocked when the Chief makes a career-changing announcement. April will continue to struggle in her new role and Owen and Cristina try to find the normalcy in their relationship.
Below are four sneak peeks from tonight's episode of Grey's Anatomy. You can also view photos from this episode here. In addition, view photos for the October 5 episode here (which is centered on the male doctors).
Tonight's episode will be running two minutes long (until 10:02 p.m. ET), so make sure to adjust your DVRs.