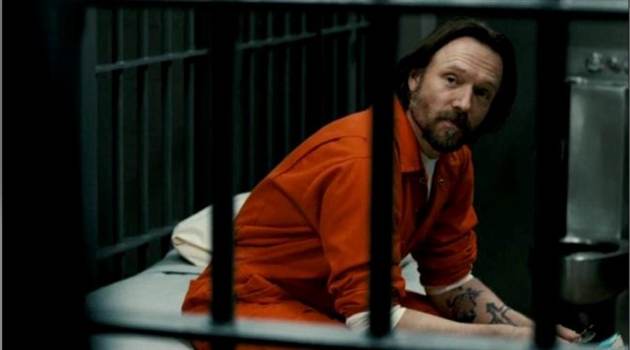 According to TV Guide, the man hunting for Mark Pellegrino this season on Grimm has been found.
John Pyper-Ferguson will be guest starring on the supernatural procedural's third episode this season, titled "Bad Moon Rising", as Hayden Walker, a man looking to avenge the loss of his sister. The reason she's no longer here? Well, according to Walker, Jarold (Pellegrino), a family member and fellow coyotl, a coyote-like creature yet to be introduced. With Jarold running to Portland for the help of old high school friend Hank, Hayden will be following him in hopes of teaching him a lesson he'll never forget.
It's not like Hank could be of much help, considering how the first season of Grimm ended. Now paranoid and anxious after having multiple encounters with the Wesen, Hank might not be the best protection available, particularly if he gets any type of inkling that his friend isn't who he claims to be. But considering how much the detective hangs on to things, he could provide Jarold with enough information to help, strictly out of loyalty and their years of friendship.
Perhaps best known for his role as Joe Wheldon on ABC's family drama Brothers & Sisters, Pyper-Ferguson has also appeared on the likes of Alphas, Caprica, and Jeremiah. He'll be joining Alice Evans, Maddie Hasson, and James Frain in guest starring on the fairy tale drama, which is heading into its second season.
The first season of Grimm saw guest appearances from Danielle Panabaker, Titus Welliver, Amy Acker, and Jaime Ray Newman, among many others that dared to enter the dark forests inhabited by the unpredictable Wesen.
The second season of Grimm premieres Monday, August 13th at 10:00 on NBC, where it'll air three episodes before moving back to its regular Friday time slot on September 14th. You can check out some season two spoilers here, a look at an upcoming Wesen here, and a clip from the season two premiere here.