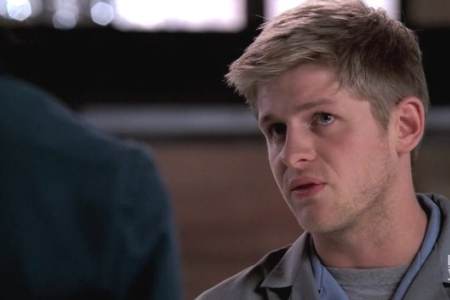 According to TV Guide, Detective Nick Burkhardt may be building his fanbase later this season on Grimm.
Bones alum Michael Grant Terry will be guest starring in a multi-episode arc as Ryan Smulson, a student intern at Portland PD that comes to admire Nick's skills as an officer. It's a bit of a double-edged sword for Detective Burkhardt, as the ego boost might be needed but he can't let anyone get too close to him. Not now. Not with the royals coming for him and the key that Aunt Marie gave him, not with a black cloud lingering over every move that he makes.
And it's not even like Ryan's definitively human, so Nick has to keep his life guarded that much more just in case. Should Ryan actually be an innocent in all this madness, though, Nick will have to do his best to shield him from the impending war and the danger that comes with associating with the targeted Grimm. Otherwise, there may be more blowback from the current situation than anyone might have expected.
Michael Grant Terry is most known for his role as Wendell Bray, one of Dr. Brennan's interns, on Bones, with additional appearances coming on the likes of The Closer, Veronica Mars, and Castle. He'll be joining the likes of James Frain, John Pyper-Ferguson, Mark Pellegrino, Alice Evans, and Maddie Hasson in guest starring on the supernatural procedural, which became the first official fall debut earlier this week.
Grimm is currently airing Mondays at 10:00 on NBC, but it will be moving back to its regular Friday night time slot on September 21st. You can check out my thoughts on the second season premiere, which will repeat on Friday at 9:00, here and a preview of the next episode here.
What did you think about the second season premiere of Grimm? Do you think the new character will have any ties to the royals coming after Nick? How well will Nick be able to hide his secret?