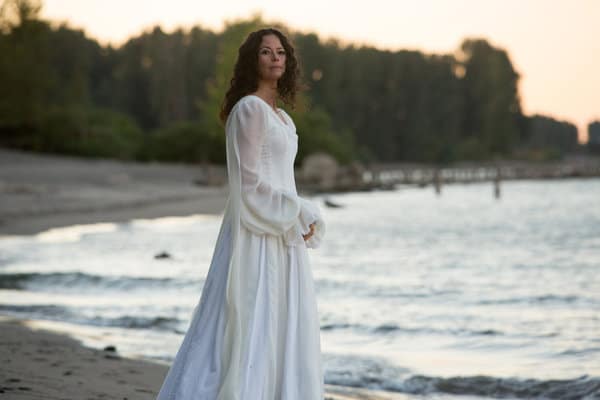 Thus far in its run, Grimm has ran through a multitude of story types, not limiting itself to fairy tales. There have been folk tales, myths, Biblical idioms, children's books, and classic novels adapted for the small screen, with plenty of ventures into the wild minds of the Brothers Grimm in between. The next episode of Grimm will be heading into another separate category for the show to explore: legends.
"La Llorona" focuses on the Mexican legend of La Llorona, a woman that killed her children in order to be with the man that she loved. However, he rejects her and kills her once she refuses to take no for an answer; once she's in the afterlife, she gets condemned to an eternity of wandering the world looking for her children as a result of her actions. There are some accounts of La Llorona that mention that the weeping woman kidnaps children that look similar to hers, which will likely be the hook that Grimm uses to latch itself onto the story for the episode, as well as a supposed connection to Nick's family history.
Additionally, the episode finds Nick and Hank having to allow another person into their bubble, as Detective Valentina Espinosa is visiting from Albuquerque to track the suspect in a recent string of child abductions. Nick and Hank have deepened their bond, both professionally and personally, this season on Grimm and it'll be a noticeable change for them to have to include a third officer in their investigation. Can they bring Valentina into the fold long enough for the suspect to be apprehended once and for all?
Grimm airs Friday at 9:00 on NBC. You can check out my recap of last week's episode here, as well as photos from the next episode here and the TVOvermind Grimm discussion forum here.
Are there any other legends/ghost stories that you'd like to see Grimm adapt? How do you feel about the show going off the beaten path for source material and not strictly aiming for Brothers Grimm fairy tales? Will Nick be able to work well with another detective?
http://www.youtube.com/watch?v=oilfyJzWvZY