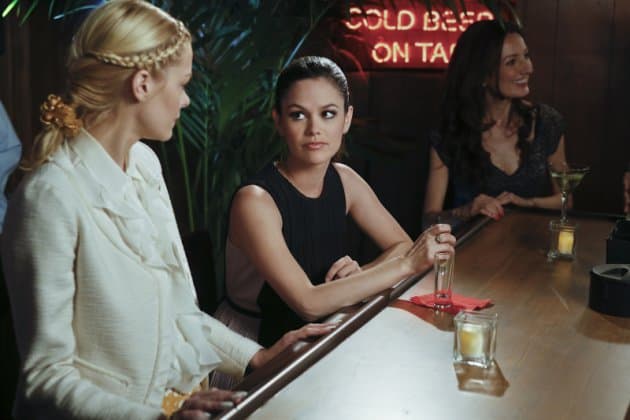 Due to their age difference, Lemon has never been comfortable with Brick dating Shelby, but recently on Hart of Dixie, she had loosened up to the idea. Blame it on the sudden wave of maturity the southern belle has been experiencing in season two, but she pretty firmly told Magnolia that she wasn't going to interfere in the affairs of her father, something that season one Lemon would never do. But is her sudden hands-off approach to dealing with other people's business a permanent thing? What will it take for Lemon 1.5 to downgrade to Lemon 1.0, at least for the time being?
On the March 5th episode of Hart of Dixie, Lemon has reversed course and reignited her extreme dislike of her father being with a woman her age. Once Brick and Shelby make a big decision about the future of their relationship and where they want to go as a couple, Lemon feels the need to break them up for good, regardless of whether or not Brick's happy or not. Interestingly, her partner-in-crime isn't Magnolia, who has been more vehement in her feelings about the couple, but George Tucker. Lemon and George have gotten over some of the awkwardness that remained between them after their botched wedding last season, but could a little scheming bring them closer together and strengthen their friendship?
Elsewhere on Hart of Dixie, Zoe becomes overprotective about Rose while trying to avoid her feelings over Wade, while Lavon and Wade work together at the church fundraiser…until money goes missing and Wade becomes the prime suspect.
Hart of Dixie airs Tuesdays at 8:00 on The CW.
Should Lemon just let Brick live his life, seeing as how Shelby makes him happy? What will it take for Dr. Hart to confront her feelings about Wade? If Wade didn't take the money at the fundraiser, who did?