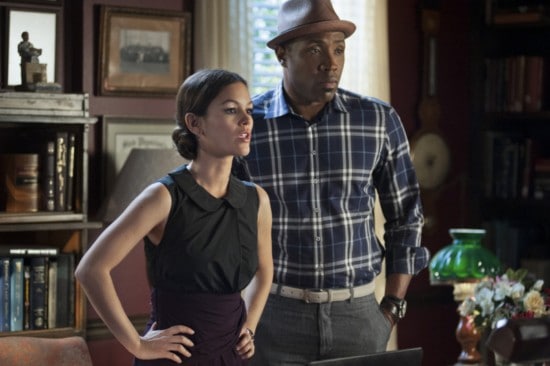 Zoe's neuroticism on Hart of Dixie has been one of the prime stumbling blocks in her relationship with Wade. While the two do have other issues that needed attending, Dr. Hart didn't make things any better by becoming jealous, over-thinking things, and not enjoying finally having Wade in her life on a romantic level. When the two go through problems in the coming weeks, she chooses to avoid her feelings about him and everything happening, opting to focus her attention on Rose and Rose's new boyfriend. What will it take for Zoe to face the reality that her relationship with Wade is in dire straits and that it won't get better by putting it out of her mind?
Listed below are the date, title, and description for the March 5th episode of Hart of Dixie, the final episode before a month-long hiatus.
Tuesday, March 5th – "We Are Never Ever Getting Back Together"
Zoe (Rachel Bilson) tries to keep her feelings about Wade (Wilson Bethel) under control, causing her to become overly protective when it comes to Rose (guest star McKaley Miller) and her boyfriend. Lavon (Cress Williams) and Wade are forced to work together at the church's casino fundraiser, but when money goes missing suspicion immediately falls on Wade. Meanwhile, Brick (Tim Matheson) and Shelby's (guest star Laura Bell Bundy) big decision about their relationship pushes a concerned Lemon (Jaime King) to try and sabotage things with the help of George (Scott Porter.)
Hart of Dixie airs Tuesdays at 8:00 on The CW. You can check out spoilers for the next two episodes of the show here.
Will Zoe have to confront her feelings about Wade in order for things to return to normal? Would Wade take money from the church fundraiser, either to blow or to use toward opening his bar? What will it take for Lemon and Magnolia to give up on trying to sabotage Brick's relationship with Shelby?