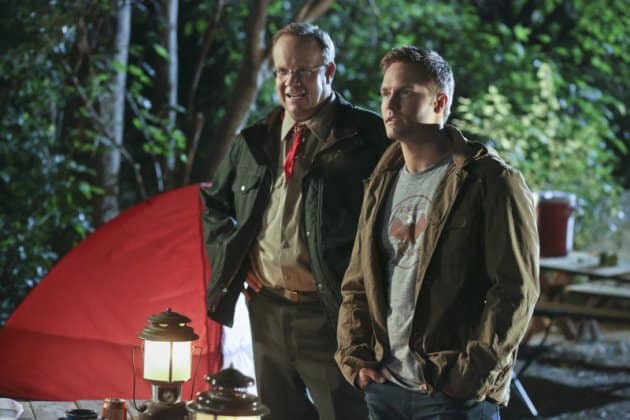 For much of the run of Hart of Dixie, Lemon Breeland was the main adversary for Zoe Hart. The two clashed culturally as well as personally, with Zoe's connection/relationship with George Tucker turning his wedding day with Lemon sour. By the end of the first season, it seemed as if there would be no chance of the southern belle and the city girl to reconcile their differences and find a way to co-exist peacefully.
Until Ruby Jeffries came to town, that is.
The former Atlanta cosmetics queen made quite an impact in her return to BlueBell after nearly two decades away; aside from nearly becoming mayor and winning Lavon's heart in the process, she (indirectly) helped to unite two women that were sworn enemies this time last year. Granted, Zoe and Lemon had become much more civil earlier in the season, but it took Ruby, Lemon's former high school bully that continually messes with her today, for them to find a common cause to get behind. With her sneaky moves during the election eliminating any possibility of a friendship with Zoe, Ruby's motives are going to be called into question by the good doctor and the new caterer. What exactly does she want with Lavon?
Elsewhere on Hart of Dixie, Wade agrees to supervise a Little Rangers camping adventure, only to find George on the same trip, while Brick decides to take his relationship with Emily to the next level. However, someone in his life isn't too fond of the idea and will offer pushback on the idea of an expanding family.
Hart of Dixie airs tonight at 8:00 on The CW. You can check out a recap of the previous episode here, as well as spoilers for upcoming episodes here.
Are you looking forward to seeing Zoe and Lemon band together against a common enemy? Do you think Ruby is genuine in her feelings for Lavon or does she have another plan? Will camping allow George and Wade to talk through some of their issues?
http://www.youtube.com/watch?v=uCuQV_pGnjI