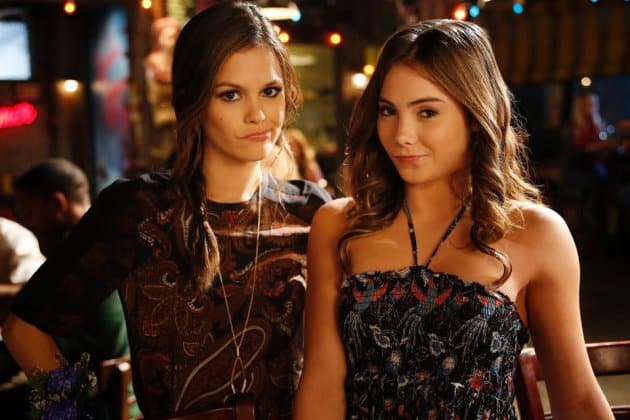 Last season on Hart of Dixie, the population of BlueBell had a major vendetta against Dr. Zoe Hart. Granted, she didn't exactly help matters and ultimately tried so hard to be liked that she got in her own way, but still, they didn't cut her much in the way of slack. It's already a tough task trying to fit in somewhere you don't know anyone, thousands of miles from home no less, and having to do that in a town that kind of despises you has to get frustrating.
On the next episode of Hart of Dixie, Zoe will be back in the position that she was not too long ago, as the entire town of BlueBell turns against her. Rose's new crush Max, a player on the football team, has gotten struck on the town doctor; the problem for Zoe is that the big game is coming up and Max doesn't exactly take heartbreak well, so the town is urging her to keep him happy to help them win. Even guest star McKayla Maroney is getting in the act, playing a protective friend of Rose's that lays into Zoe at the Rammer Jammer for her "cougar" ways. Will getting sassed by a teenager in a bar over something that's not her fault be the catalyst that makes Dr. Hart stand up for herself against the BlueBell masses?
Elsewhere on Hart of Dixie, with the election over with, Lemon starts a catering business and Lavon tries to win over Ruby's grandfather, which proves to be easier said than done.
Hart of Dixie airs Tuesdays at 8:00 on The CW. You can check out a recap of the most recent episode here, as well as the TVOvermind Hart of Dixie discussion forum here.
Will Zoe be able to let Rose's crush down easily and keep him focused on the upcoming game? How will the town react to the boy becoming this infatuated with the town doctor that they're not terribly fond of to begin with? Can Rose and Zoe maintain their friendship in the wake of the awkward current situation?
http://www.youtube.com/watch?v=ZfN9oJAm43c