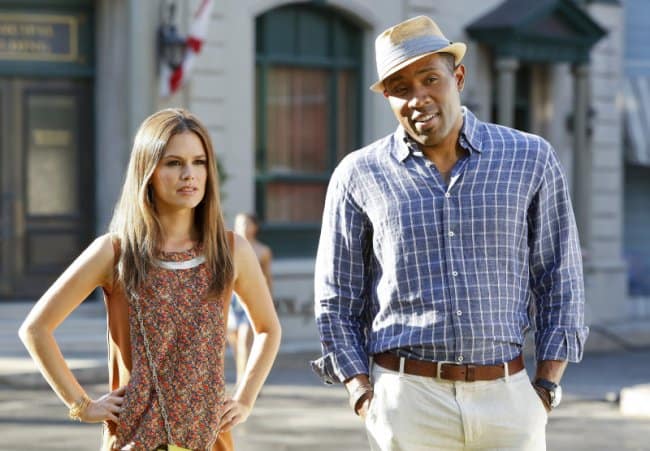 The beginning of the second season of Hart of Dixie will be all about moving on and going forward. A lot happened in the final few episodes of the season, particularly in terms of relationship dynamics and the infamous love triangle, and it'll take some time for the characters to sort out their conflicting emotions. There'll be characters that have to start over, others that will be running from facing difficult decisions, and still more than will be stripped of security blankets that they've been swaddled in for over a decade.
The second episode of season two, "Always on My Mind," finds the process of figuring things out on-going, as Zoe, George, and Lemon all have uncertain roads ahead of them. Once the first annual BlueBellapalooza rolls around, Dr. Hart will have to give up on her plan to avoid Wade, since his old band might be her only hope of securing a musical act to perform at the event. Wade plays a part in George's introduction to the single life, offering to help his buddy by being his wingman; however, when Wade fails to show up, George is on his own in the dating world for the first time in a long time. Also on her own is Lemon, who will be working as a waitress to the chagrin of Brick. But once a customer needs medical assistance, will she rethink her new job?
The second season of Hart of Dixie premieres Tuesday, October 2nd at 8:00 on The CW. You can check out photos from the season premiere here, as well as an episode description here, (light) spoilers for the upcoming season here, and the TVOvermind Hart of Dixie discussion forum here.
Will Lemon manage to get on her own two feet after ending things with George? Can George manage to play the field without the aid of a wingman? What will happen once Zoe has to be around Wade again?