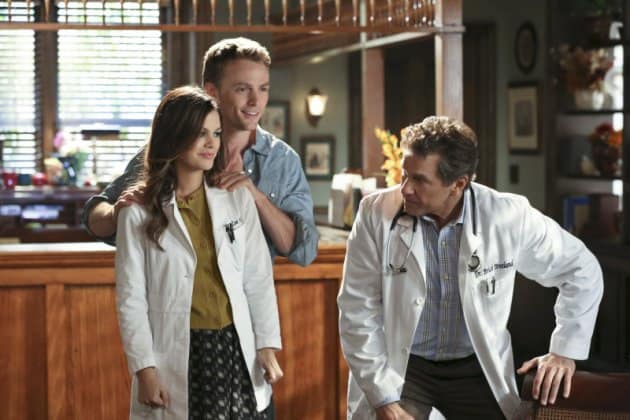 Zoe Hart is a competitive person. Anyone who grew up with a doctor for a father and dreamed of being a cardio-thoracic surgeon would have to be at least a little competitive, but sometimes Dr. Hart can get complacent due to her situation in BlueBell. Once a big part of Hart of Dixie, the tension between her and Brick has mostly dissipated, while the practice is thriving and there are no other doctors in town to push her to go farther. Much of her discomfort with her life in Alabama has had to do with pleasing people from her past, so you had to wonder what would happen if Zoe had to revert back to her former state of mind once a new threat enters town?
On the next episode of Hart of Dixie, Brick's dashing nephew (and fellow doctor) Jonah comes to town, threatening Dr. Hart's good standing in BlueBell, in addition to her relationship with Wade. Zoe has worked too hard and too long to build herself into a respectable doctor in the eyes of the ever-fickle BlueBellians and there's no way that she'll let Jonah swoop into town and undo everything good that she's done, but in trying to keep her position at the practice, she fails to spend much alone time with Wade. Will he be understanding of Zoe's drive and the value that she puts on her job or will this be the beginning of the end for the couple?
Elsewhere on Hart of Dixie, George gets put in charge of Tansy's dog Dolly Parton and panics when she goes missing, while Lemon and Magnolia continue to do everything they can to make Shelby leave and Lavon has to clear the air with someone before pursuing a new relationship.
Will Zoe let her competitiveness and obsession with Jonah keep her away from Wade for much longer? Should Brick stand up to Lemon and Magnolia regarding their treatment of Shelby? Who's the one person that Lavon will have to talk to before pursuing a new relationship?
http://www.youtube.com/watch?v=RyoTMlDIbug