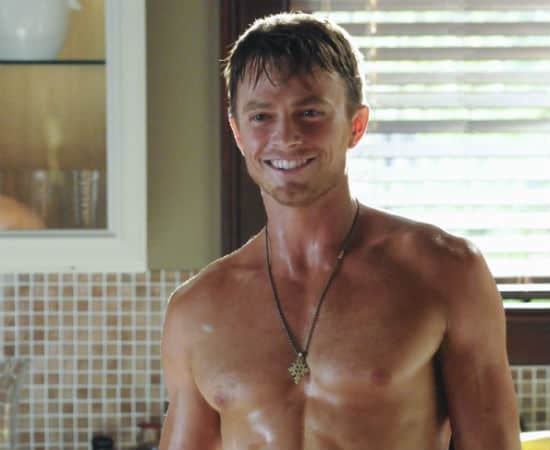 Zoe Hart was in a bit of a pickle at the end of the first season of Hart of Dixie. After finally consummating her physical chemistry with Wade, thanks in part to a thunderstorm and a goat or two, you'd think that she'd be on top of the world. George was going to get married to Lemon and live happily ever after and there was nothing she could do about it, so it was time to move on with her life. But the thing is, George didn't marry Lemon. He came back for Dr. Hart instead, nearly interrupting her encounter with Wade in the process.
What's a girl to do?
If the first promo for the second season of Hart of Dixie is to be believed, she handles it in about as awkward a fashion as you could imagine. Complete with karate chops, Lemon Breeland holding something that could be used as a weapon, and all indication of the fling between the bartender and the doctor becoming public knowledge sooner rather than later, the promo is very much focused on the show's love triangle. However, there's no indication of the choice that Dr. Hart, who's impressed with her own game, makes – newly single George might not be take too kindly to being Zoe's "second choice" and having her secret out into public might scare her off from being with Wade.
Dr. Hart isn't the only one with romantic problems in the trailer, as Lavon comes face to face with Ruby (Golden Brooks), an ex that he long thought gone after she hightailed it to the big city years ago. With a memory of his past staring him in the face, Lavon will have to decide if he's going to make a play for a newly single Lemon or take a chance going back in time with another former love.
The second season of Hart of Dixie premieres Tuesday, October 2nd at 8:00 on The CW. To catch up on all the latest news from BlueBell, check out the Hart of Dixie tag here and the TVOvermind Hart of Dixie discussion forum here.
Are you ready for another season of Hart of Dixie? Do you think that Dr. Hart will be making a choice between George and Wade anytime soon? What effect will the addition of Ruby having on Lavon and Lemon?