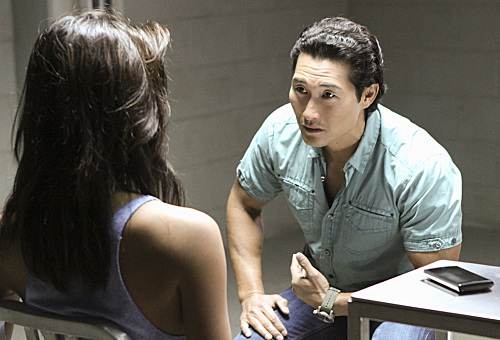 Three well-known guest stars will be appearing in the October 17 episode of Hawaii Five-0. In the episode, the Five-0 team looks into the murder of the coach of a state women's volleyball team. But the team is also upset to learn that Kono is involved in illegal activities and is arrested in the episode. Chin Ho Kelly and McGarrett are forced to interrogate her and wonder whether they'll be able to protect her after what she's done.
Tom Sizemore returns as Internal Affairs Officer Vincent Fryer, who interrupts Kelly and McGarrett's interrogation. William Baldwin returns as dirty ex-cop Frank Delano. Reiko Aylesworth (24) guest stars as Malia, Chin Ho's former fiancée. He reconnects with her in this episode.
Below is a trailer for the October 17 new episode of Hawaii Five-0.