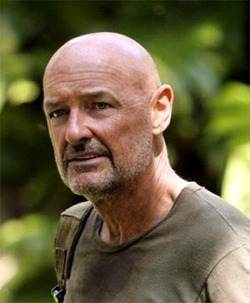 It's a mini-LOST reunion on Hawaii Five-o. The CBS show, which has been renewed for its second season, will be welcoming Terry O'Quinn back to the island for a recurring role, according to TV Line.
O'Quinn's former LOST castmate, Daniel Dae Kim, has starred in Hawaii Five-o since the premiere, but this will be the first time the two of them reunite in the same show.
O'Quinn will be playing a Navy Seal Lt. Commander who trained Alex O'Loughlin's McGarrett in Coronado. O'Quinn's character also and served with McGarrett's father in Vietnam. The character is said to hold some clues to helping McGarrett solve the murder of his mother and father.
There's no word yet exactly which episodes O'Quinn will appearing in or how many episodes.
Apparently, Hawaii Five-0 will not be making an appearance at San Diego Comic Con, despite appearing last year before its season premiere, but season 2 will premiere in the fall.
clarissa @ tvovermind.com
twitter.com/clarissa373
twitter.com/tvovermind