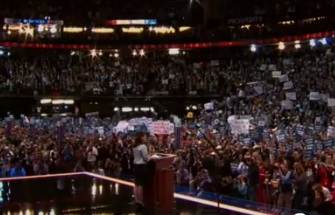 The book Game Change: Obama and the Clintons, McCain and Palin, and the Race of a Lifetime was released in early 2010. Written by John Heilemann and Mark Halperin, Game Change chronicled the 2008 presidential campaign. While the book focuses on the race as a whole, sections of it deal with the introduction of Sarah Palin as Republican candidate John McCain's running-mate.
HBO has chosen to make a TV movie out of Game Change, but the movie will heavily focus on the McCain-Palin campaign. Ed Harris plays Arizona Senator and candidate John McCain, while Woody Harrelson plays his adviser Steve Schmidt.
Oscar winner Julianne Moore steps into the role of Sarah Palin in the film and she proves that Tina Fey isn't the only woman who can play a convincing version of the former vice presidential candidate.
HBO has been on a role lately with some terrific TV movies. The writer and director of Recount, the film about the contested election between Al Gore and George Bush, is also behind Game Change. Too Big to Fail, the film earlier this year about the financial crisis, was also stellar. Based on HBO's pedigree, I'm expecting good things from Game Change.
Watch a teaser trailer for Game Change below.