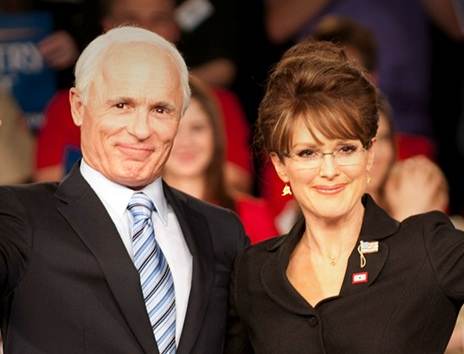 Sarah Palin joined the 2008 presidential election as John McCain's running mate at a crucial time in his election. He needed a hook to sway the American people and his team thought that Palin (then the governor of Alaska) would be the right running mate. That's the focus of the HBO original movie, Game Change, which has a cast of very talented actors. Julianne Moore plays Palin to perfection, copying her voice and mannerisms, as well as the behind the scenes frustration she must have felt when she was immediately thrust onto the world stage.
But the trouble soon started, and Game Change doesn't shy away from it. While Palin was obviously a hit at the Republican convention, her interviews were a disaster. Suddenly everyone was questioning her ability to be a serious candidate, including McCain's own team. She was angry at them for failing to prepare her, and they were angry at her for embarrassing them. Palin didn't want to be a puppet – or go back to Alaska. Well, we all know exactly how that election turned out (spoiler: Obama won), but the ending doesn't really matter. I have no doubt that this film will be worth tuning in.
Watch the full-length trailer for Game Change below, which premieres on Sunday, March 10 on HBO.