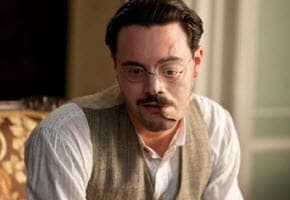 I love HBO lately. HBO Go is the greatest invention since its rival, Netflix, as HBO tries to make their shows even more accessible to their subscribers. Well, now they're doing something similar for NON-subscribers. At long last, you can buy individual episodes of HBO shows, freeing you from a subscription obligation or expensive box set.
HBO is offering seven of their most popular shows on Google Play. Shows like Game of Thrones, True Blood, Veep, Girls, Boardwalk Empire and The Newsroom are selling episodes from $2-3 a piece with full seasons going for $19-29. Not super cheap, but not bad either. It will help all those who have wished that  HBO shows would be on a service like iTunes.
But honestly, with those prices, I'd just suggest getting an HBO subscription for HBO Go alone. You can get HBO for $10-15 a month through most cable services, and HBO Go is unlimited access to ALL of HBO's shows, even many older ones, and it's worth the price if you're planning to binge watch multiple series.
However, HBO Go still requires a cable subscription in most places around the world, and many people no longer have cable (and who can blame them?). This new Google Play option helps those types out immensely, and I think it's a great step forward for the service.