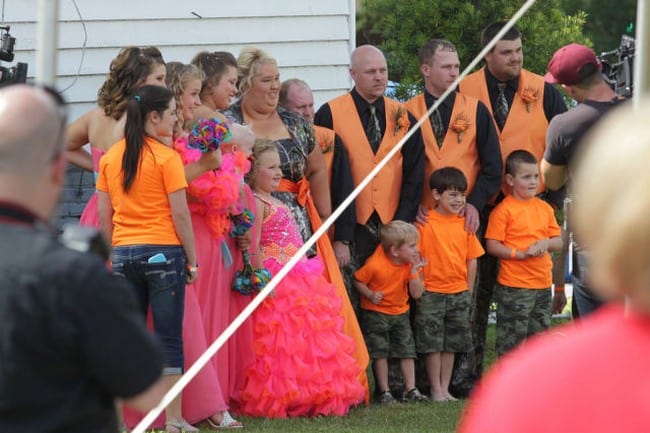 Alright, so I know this happened a little while ago,but I missed it at the time, and I found this gallery via LipStick Alley and just couldn't pass up a chance to share it. It's the wedding of Honey Boo Boo's Big Momma, and though the show is no longer a pop culture phenomenon (thank god) it's still amazing to behold.
I can't say I've ever seen a wedding where the colors are camo and orange, but you know what? I sort of like it. If I lived where they do and hunted all the time, I'd totally do the same thing. There's something a little awesome about a camo wedding dress, if I do say so myself.
Check out the ridiculousness for yourself below.