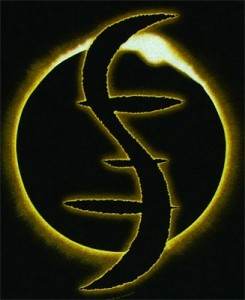 The following story is true, but the names of those involved have been changed to protect the guilty. Heroes spoiler-hounds were treated to an unexpected surprise. It seems a member of the Heroes staff, let's call him Ritchie Cunningham, may have posted a high-res picture that contained the cover page of the Heroes season 4 premiere script, with a script breakdown poking from beneath it. Had it been done as intended, the snapshot would have revealed nothing more than the name of the 'chapter' – the breakdown added a few details to the episode making what no doubt started as an innocent illustration of the poster's excitement into a spoiler hounds playground.
How much was revealed of the Heroes premiere? We'll come back to that later. Before that, let's talk a bit about Hollywood's need for a "No Social Media" clause in their contracts big and small. It seems Ritchie realized, after the photo was attributed to him, that the image could have detremental effects on his career – probably after NBC brass unleashed steam breathing info-security agents on the Heroes offices – and quickly pulled down the tweet, pic, and went into denial mode. Spoiler sites proceeded to do everything from pulling the exif data from the image to display the type of camera used to make the shot, to tapping into independent twitter archiving sites to confirm that the tweet was indeed made by Ritchie, and subsequently deleted. As it stands right now, there is the allegation that accounts have been hacked in order to frame our guy Ritchie, but make no mistake about it – the tweet is real.
So what do we learn from this, Hollywood? First, we learn that the biz needs to get a handle on social media usage. The bottom line is, there is never enough time to take it back. You are all being stalked, big and small, in hopes of acorns like this falling from the tree. In an age where the watchers are watching the watchers, there is almost always some web archive site, exif data, or what have you, to undo your undo. Your best bet? Stay away from it. Now we have a messy war of words erupting between the sites that published the spoilers and Ritchie.
As for the actual "Damage Done," if NBC is seriously considering action against Ritchie – they should reconsider. Any Heroes buzz is good Heroes buzz, and the few tidbits that snuck through the grainy phone-cam shot were hardly of the game changing variety. If nothing else, the release gave the cooling heroes scene a reason to get excited. To punish Ritchie for being enthusiastic and sharing that enthusiasm, even if a few minor details seeped out in the mix, would be wrong.