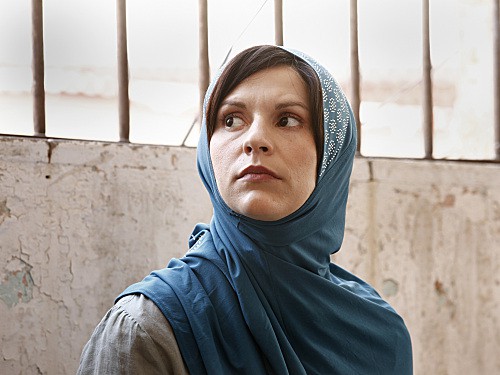 Carrie and Brody may be completely different people in different places with different agendas, but they're beginning the second season of Homeland in very similar ways. Each will be faced with a tough decision based around their identity and depending on how they answer, they could be ensuring their safety and success for a time to come or opening themselves up to outside threats.
Brody, in particular, has been having to continue asking (and answering questions) of himself, his ideology, and the weight of country vs. cause from the beginning of the series. The war hero may be drowning in medals and media attention after surviving for years as a prisoner-of-war, but he has an agenda to further through his recent political campaign. He wants to make the country pay for what it did to Issa and the best way to do that without another attack is to destroy it from the inside out. Could the men he's seen with in the latest photos be sympathetic to his cause? How much of the real Brody is getting out there, if any?
Meanwhile, Carrie has to do the same thing that Brody does: keep her identity from leaking out into the public sphere. Only Carrie has to do this while abroad, as Saul plucked her out from a quiet life in order to return to the field that nearly broke her psyche. Whereas Brody can walk around with head held high and nobody knowing his secret, Carrie has to hide beneath a wig and a blue hijab in order to conceal her true self from potential dangers lurking in the street. But the question is: who exactly is Carrie on the hunt for?
The second season of Homeland premieres Sunday, September 30th at 10:00 on Showtime. You can check out photos from the premiere here, as well as the season trailer here and the TVOvermind Homeland discussion forum here.
How long can Carrie keep her identity from leaking out? Who do you think that Brody's meeting with here? Will Abu Nazir be satisfied with the progress that Brody's made?