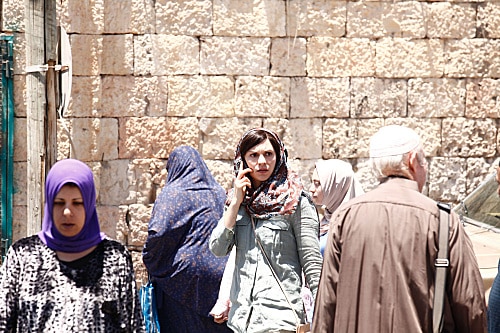 As much as the first season of Homeland was a commentary on terrorism, government, foreign policy, and national security, it made sure to have Brody and Carrie as the centerpieces, the conduits by which issues like those mentioned were explored. Their relationship evolved tremendously through the first season, from Carrie trailing Brody's every move to their romantic entanglement to Carrie's psychotic break brought on from her obsession with bringing Brody to justice, and the show never failed to ignite whenever the two were brought together.
In the photos from the second season premiere of Homeland, we get to see the paths that both are on, with the episode reportedly taking place several months after the events of the finale. Brody, who persuaded Abu Nazir to embrace the idea of infiltrating the government and spreading their ideas rather than attacking again, is shown to be in office, his bid to appear legitimate seemingly going well. But how long can he keep up the charade before anybody begins catching on to what he's really trying to do?
Meanwhile, Carrie has dipped her toe back into the pool where she nearly drowned, as the former agent is on a foreign mission, clad in a dark-haired disguise. You have to wonder if she'll be able to keep herself in order after nearly losing everything while hunting Brody; Carrie's a fantastic agent with even better instincts, but she gets in her own way (and her own head) often enough to where a return to the CIA is worrisome.
The second season of Homeland premieres Sunday, September 30th at 10:00 on Showtime. You can check out the TVOvermind Homeland discussion forum here.
Will Brody's allegiance be to his country or his cause? How will going on another mission impact Carrie's mental health? Do you think that season 2 of Homeland will be able to live up to the heights of season 1?