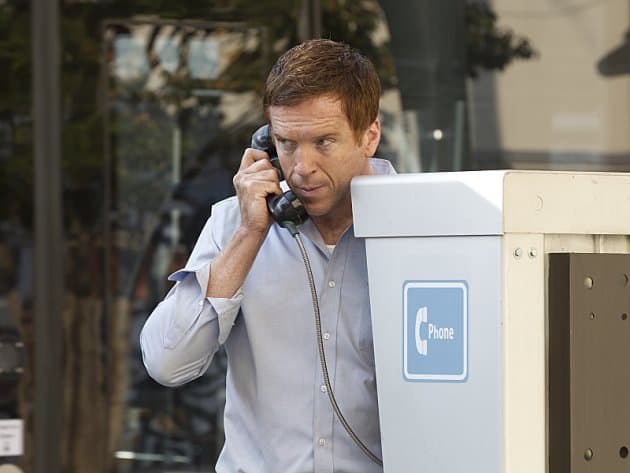 Brody has always been the center of the Homeland universe. Carrie might be the "hero" of the show and the one through whose eyes we view most often, but Brody's involvement in every aspect of the show has made him a pivotal cog in the Homeland machine. Aside from his dueling allegiances to the CIA and Abu Nazir, Brody's tough-to-define relationship with Carrie, his absence as a father to Chris and Dana, and his tightrope of a marriage to Jessica have all been important in the grand scheme of things, which is why his disappearance throws everything off-balance.
On the next episode of Homeland, everybody's trying to figure out what happened to Brody and where to go from here. After 12 hours of him being gone and eight since Roya returned from the drop off point, the CIA are assuming (and preparing for) the worst case scenario; either Brody is dead and they managed to get a man killed, or Brody is alive and being reprogrammed as we speak, a lost asset that could have helped them bring down the cell. Bringing in Roya for questioning might lead them to Brody (and potentially Nazir), but if Brody is alive and they make too much noise in going after Roya, they may unintentionally seal his fate and lose their chance at Nazir.
Elsewhere on Homeland, Mike comes over to Jessica's house to tell her an impending threat; he was sent by the CIA to pick her and the kids up and take them to a safe location for the time being. However, he doesn't mean what that threat is, the level of danger they're currently in, or any other detail of substance; Dana, though, doesn't seem to want to know, as her first instinct is to blame her father for what's going on. With Brody being gone for two days, you'd think that she would be a little more concerned about him or willing to put their time at the police station on the back burner, but the grudge that she's holding looks to be as strong as ever.
Homeland airs Sundays at 10:00 on Showtime. You can check out a first look at the upcoming guest appearance from F. Murray Abraham here, as well as the TVOvermind Homeland discussion forum here. Be sure to click on the arrows above to view each photo from the next episode.
Where do you think Brody is now? If Carrie brings in Roya Hamad for questioning, would she be able to get any information about Brody's whereabouts or the plan on America? What type of threat do you think Mike is talking about?