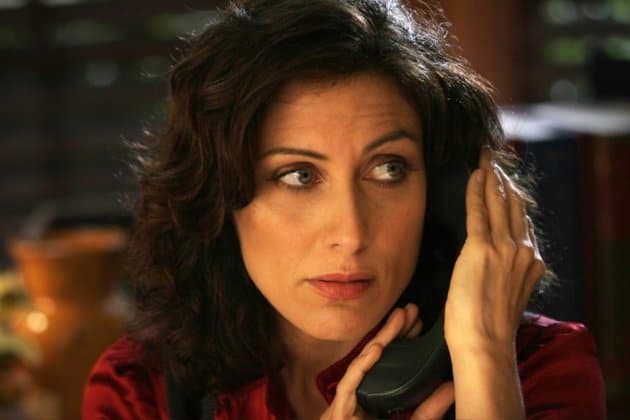 From a house of snark and medicine to a house of lies.
Showtime has announced that House alum Lisa Edelstein will be guest starring on the upcoming second season of House of Lies. In a two episode arc, she'll be playing Brynn, a sexy political consultant who Marty meets on assignment.
There's a chance that Edelstein's appearance will coincide with Bess Armstrong's role as a Meg Whitman-esque character who will likely be pursuing a political run during the season. There's not much information available about either character, but House of Lies mainly dealt with corporate/financial endeavors last season and two guest stars in the political field points to a connection of some type. Brynn could be a part of the time assembled by Armstrong's character (Julianne Hotschragar) to get the campaign either off the ground or back on the right track after a series of mishaps, though her brief time on the show suggests that maybe she wasn't a great fit.
Or, a little more likely, that Marty burned a bridge in hooking up with her and subsequently treating her poorly, obliterating any chance of the two being able to work together again. Since Marty has the name and the team, he'll get to stay on the campaign and Brynn gets dismissed.
In addition to her role as Dr. Lisa Cuddy on the FOX medical drama, Edelstein has appeared on the likes of The Good Wife, Childrens Hospital, and Elementary. Other guest stars this season on House of Lies include Nia Long, playing a former classmate of (and current rival to) Marty Kaan, and Larenz Tate, playing Marty's activist brother.
The second season of House of Lies premieres Sunday, January 13th at 10:00 on Showtime.
Do you think Brynn will have anything to do with Julianne's election? How will she get along with the rest of the pod, considering Marty's hook-up with Jeannie last season? Will the pod be able to break into politics and work their magic accordingly?