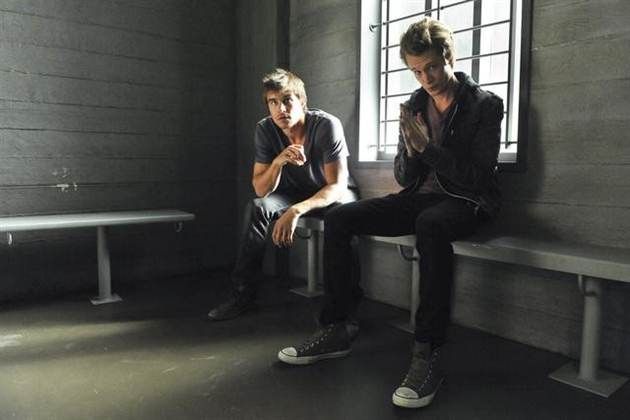 Ever since the spring finale of Jane by Design, you had to wonder what would happen when Billy and Jane came face to face with one another after Billy got out of juvie. They may have missed one another after spending extended time apart for one of the first times ever, but considering the way that things were left at the fashion show, that time apart could only make things more awkward.
When we pick back up with Jane by Design, Billy's on his way home after a two month stint in a juvenile detention center. While Jane's happy to have her friend home, there's a part of her that doesn't know what to make of his (vague-ish) confession and the impending fallout; things are going to be different between the two, thanks to that conversation and Billy's time away, and Billy used to be the one constant thing in Jane's life. Now that she needs the stability that he provides, he may not be there to provide it and that type of change can be terrifying.
As expected, in the first five minutes of the summer premiere of Jane by Design, you get to see all the conflicting feelings that Jane and Billy will have to sort through. They missed one another quite deeply, but they have to talk about what happened in order to try and move on from it. Jane may not be know how to approach it, willfully naive to the true meaning of Billy's words, but Billy is more than willing to tackle the tender subject. But can Jane and Billy successfully make it through something as potentially damaging as this?
Jane by Design returns Tuesday, June 5th at 9:00 on ABC Family following the third season premiere of Pretty Little Liars. You can catch a marathon of the first 10 episodes this Sunday on SOAPnet in preparation for the next round of episodes.